About
Ofir Miron
Software engineer with experience developing Android and backend applications.
Work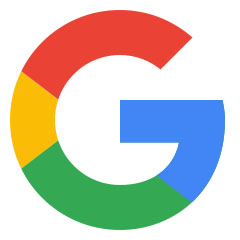 Software Engineer at Google
April 2018 - Present
Currently working on Gmail Android.
Projects
Find My Parked Car
Find My Parked Car is an Android and iOS application that allows the user to save the exact parking location and view it at a later time when needed. The user can also take a picture of the parking spot, set an alarm for metered parking, and write a note. Additionally, the application is available on both Android Wear smartwatches, as well as the Apple Watch.
On Android, there is another feature called Automatic Parking Detection, which uses either the device sensors, or a Bluetooth connection, to automatically detect when a user parks his car. The application also notifies the user when he is in close proximity to his car, and allows him to start a turn by turn walking navigation to it.
Games Launcher
Games Launcher puts all the user's installed games into a single folder. It boosts performance by closing background tasks. Screen recording feature allows the user to share what's on the screen.
My Drawer
My Drawer is an App Drawer replacement with many advanced features. It automatically organizes apps by category, provides advanced search functionality, multiple themes, and the ability to hide unwanted apps.
Campus Ride
Campus Ride is a ridesharing service that allows students to request and receive rides in exchange for points. Riders are encouraged to trade their parking spot with drivers, so that everyone benefits!
My Batteries
My Batteries puts all devices' batteries in a single place, so that the user will never be surprised that one of his devices is running out of battery!
MyPass Password Manager
MyPass is a simple password manager. It allows the user to store websites credentials and notes, and view them at a later time when needed.
MyPass has many other features, such as a Password Generator that creates strong passwords for websites. Also, Dropbox integration allows for a seamless sync between the desktop and Android application.
MyGroceries Shopping List
MyGroceries is a mobile application that allows a user to create a personalized shopping list. Additionally, when going shopping, the user can start a shopping session and keep track of the items in his cart.